Spending quality time with loved ones is something everyone cherishes. For Bryan Hoover, the Friends of NRA Director of Field Staff, this means enjoying the shooting sports with his two sons. Bryan has always been a huge proponent of the shooting sports, but his passion has been fueled by the bond he has developed with his sons, along with the value of responsibility that the shooting sports instills in youth.
Bryan's involvement with Friends of NRA started back in 1993 when he was approached to see if he would be willing to start a chapter in his area. At the time, he was a law enforcement officer and was already passionate about the shooting sports. For several years he volunteered to make each fundraising event a success, and his sons would occasionally accompany him. Then in 2008, when he heard that there was an open position for a Field Representative in Southern Ohio, he jumped at the opportunity. He later became the Eastern Regional Director and then the Director of Field Staff in 2021.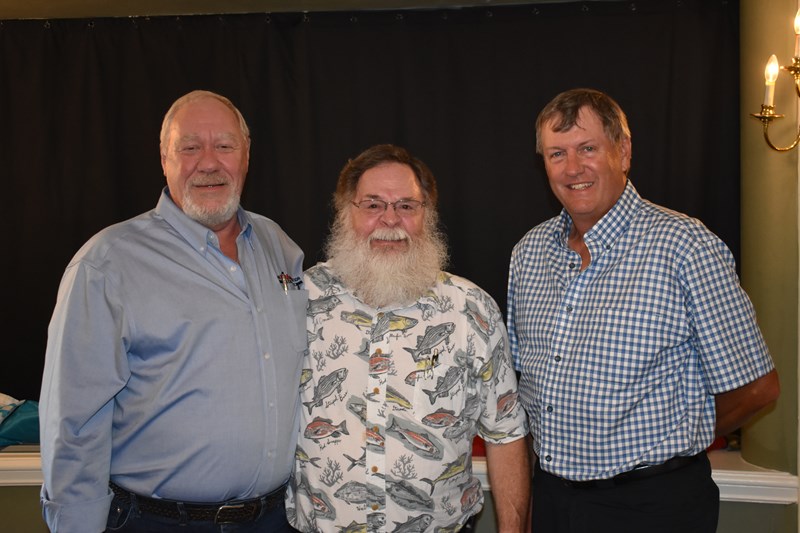 The shooting sports have given Bryan the opportunity to consistently spend quality time with his children, travel to new areas, and shoot. Currently, he and his sons typically meet once a week to shoot together. They catch up on life while doing an activity they love. It's part of what helps them stay close and connected as times goes on.
In Bryan's various roles as a father, former law enforcement officer, and the Friends of NRA Director of Field Staff, he has seen how important youth shooting sports are because they teach responsibility through the discipline and safety practices they require. It makes him proud to see the evidence of this at shooting competitions. Even though youth are competing, they cheer and support one another, and not necessarily based on their ability, but because of their sheer passion for the sport.
Bryan shares about the last three decades of Friends of NRA, "It's been an amazing journey to see how Friends of NRA has morphed from the 90's to today – we've had astronomical growth. Our volunteers are the backbone of the program and we could not do this work without them. Many of the volunteers from the 90's are still with us today."
Now that COIVD cases have waned, Bryan is determined to rebuild the presence of Friends of NRA after most in-person events were put on hold. Many programs depend on grant funding through The NRA Foundation, especially youth shooting programs, and he wants to make sure they have the tools they need to function and flourish.
Friends of NRA is proud to be an instrument in building relationships through the shooting sports and investing in the next generation of shooters. Bryan explains, "People say that 'Friends of NRA is the best kept secret in the United States,'" but this is a secret that is worth sharing!
Would you like to surround yourself with people who share the same passion as you while supporting the future of the shooting sports? Volunteer with your local Friends of NRA committee or attend a Friends of NRA event near you!