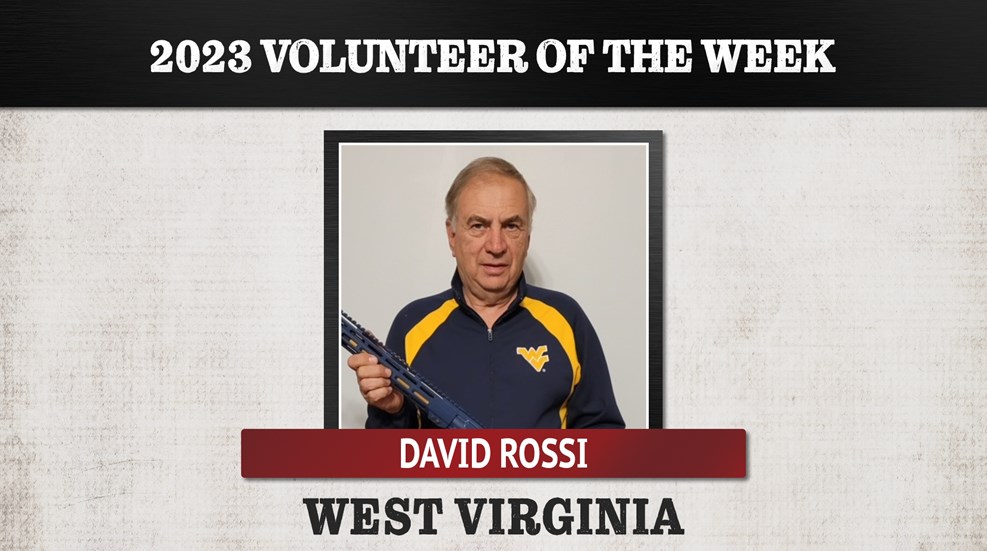 David Rossi
Midland Trail Friends of NRA
Committee Chair | 20 Years of Service
Individual Activities:
Sold 550 banquet tickets totaling $64,400
Sold 4 Individual Sponsorships totaling $1,200
Raised $20,000 in pre or post-event raffles
"David is the backbone of the Midland Trail Friends of NRA committee, and he would be the last to admit it. With his leadership and management skills, Midland Trail has maintained a spot every year in the top 25 in the nation for net dollars raised. With David's guidance, Midland Trail continues to excel in every aspect of putting together their event with new themed games every year. David has helped grow table package sales by offering higher quality packages, which has increased attendance and net dollars. Also throughout the year, David will shop for sale and clearance items, purchase them himself to be used months later at the event. In addition, David works at outdoors shows and sells numerous Friends of NRA calendars, Wall of Guns tickets, and other pre and post-event raffle tickets with his team.
David attends many Friends of NRA events and is always willing to lend a hand running a game or giving other teams ideas. With his very busy work schedule, he always finds the time to come up with new ideas to help grow the program. He is a huge asset to our State Fund Committee, researching many of the grant requests, and contacting them to get a better idea of what they actually need versus what they have requested.
In addition, David is very involved with his community, including with the Health Department and Putnam County Gun Club. David has established a relationship with the local radio station and gets advertising for the Midland Trail event which has helped increase attendance. The growth of Midland Trail Friends of NRA undoubtedly is due to David Rossi going the extra mile, putting in the extra time and effort over and above what was expected."
-  Michael Swackhamer, NRA Field Representative